Primo sguardo ai contenuti della patch di World of Warcraft: Shadowlands, Catene del Dominio, dalla BlizzCon 2021
Blizzard riserva un ampio spazio alla BlizzCon 2021 per World of Warcraft, del quale sono state divulgate nuove informazioni su Catene del Dominio, primo grande update di Shadowlands.
Accompagnato dal trailer che trovate in calce a questa news, Catene del Dominio porterà i giocatori ad addentrarsi ancora di più all'interno delle Terretetre, il mondo tra i mondi riservato alle anime dei caduti.
Dopo la sconfitta di Sire Denathrius, gli Eroi dell'Alleanza e dell'Orda dovranno unire le proprie forze con le Quattro Congreghe, al fine di tentare di scoprire i malvagi piani del Carceriere ed esplorare le profondità del suo dominio, la Fauce.
Introducing the next chapter in Shadowlands, Chains of Domination. ⛓ pic.twitter.com/98rS6WisQS

— World of Warcraft (@Warcraft) February 19, 2021
Raggiunto dai colleghi di Eurogamer, il game director Ion Hazzikostas ha divulgato interessanti dettagli sull'update:
"Stiamo per procedere con l'assalto frontale, si torna nella Fauce, non più cercando di nascondersi ma facendo sapere al Carceriere che siamo qui. Nel frattempo esploreremo una moltitudine di scenari epici, che si discostano completamente da quanto abbiamo visto finora in Worlf of Warcraft – scoprendo nuove informazioni sulla morte, la natura del Carceriere e i nemici che ci attendono."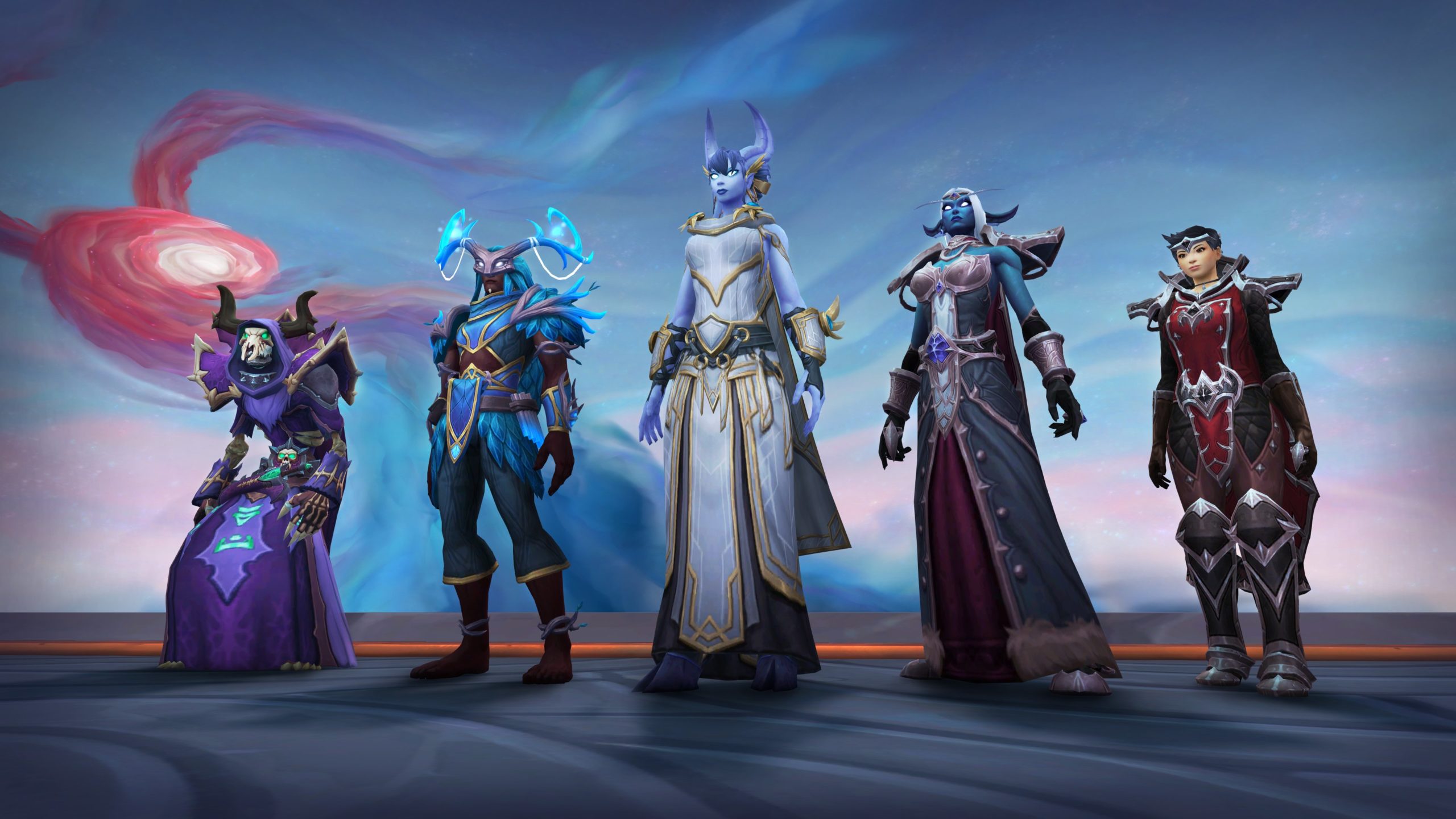 Come, sfortunatamente, trapelato nella giornata di ieri, la nuova patch che porterà il gioco alla versione 9.1 aggiungerà anche una nuova zona, Korthia, che farà parte della Fauce.
Al gioco sarà aggiunto anche:
Un nuovo raid al Sanctum of Domination, dove si potranno affrontare boss come Eye of the Jailer, Tarrargue e la Regina Banshee in persona;
Un nuovo Mega-dungeon, Tazavesh the Veiled Market, dungeon che porterà i gruppi di giocatori a esplorare una sorta di bazar popolato da creature bizzarre e pieno di artefatti di Azeroth;
Nuovo equipaggiamento ottenibile dai raid, dai dungeon, dalla Stagione 2 del PvP e molto altro.