Manga da recuperare assolutamente: una lista di dieci opere imprescindibili
Che sia una pietra miliare come Dragon Ball o One Piece o un'opera di nicchia e poco conosciuta, sarete in molti ad aver letto almeno un manga. Se non vi siete fermati alla prima occhiata, ma siete accaniti divoratori di volumetti o anche semplicemente se amate sfogliarli, vogliamo oggi suggerirvi alcuni dei migliori manga di sempre che meritano di essere recuperati ad ogni costo.
Vi potrebbero interessare anche: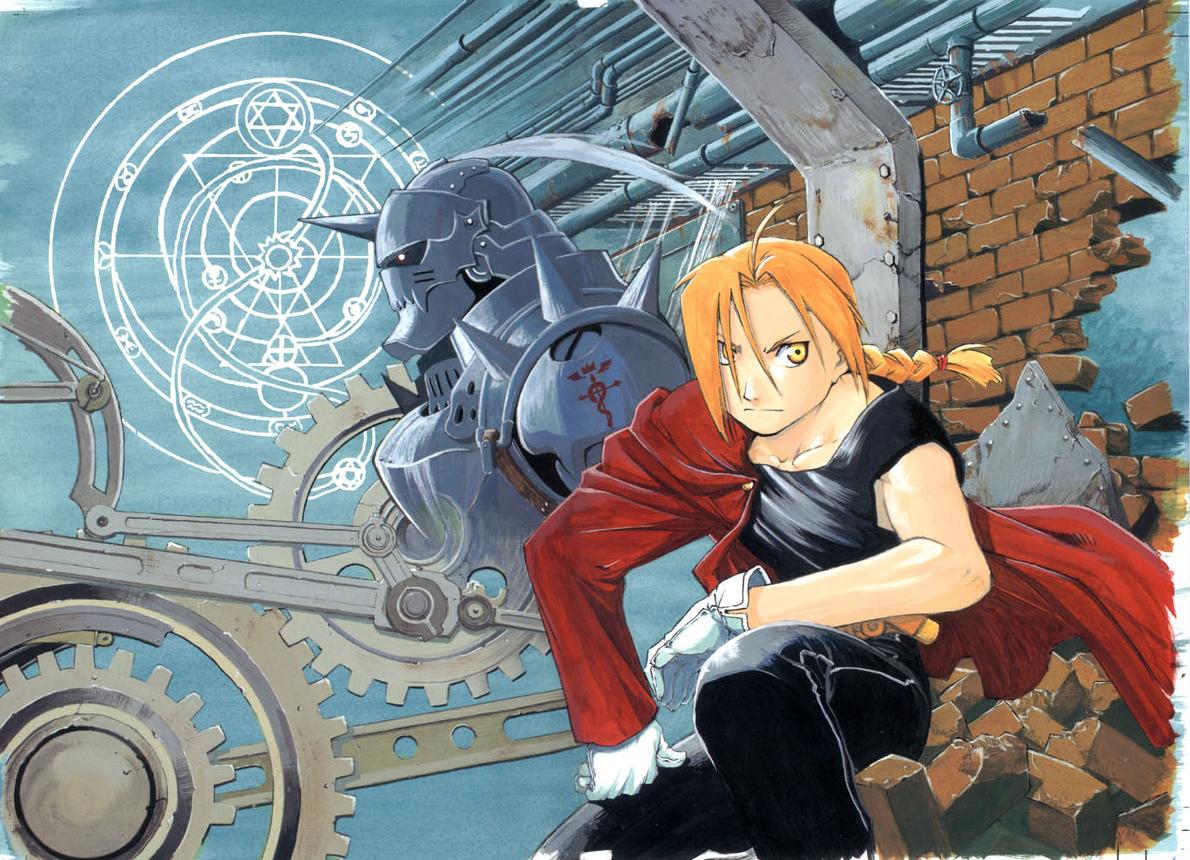 Manga da recuperare – Fullmetal Alchemist
"Senza sacrificio l'uomo non può ottenere nulla. Per ottenere qualcosa è necessario dare in cambio qualcos'altro che abbia il medesimo valore. In alchimia è chiamato il principio dello scambio equivalente". Questa è la legge che regola il mondo di Edward e Alphonse Elric, due fratelli che dopo la morte della madre decidono di imparare l'alchimia per riportarla in vita. Tuttavia la trasmutazione umana fallisce ed i ragazzi si ritrovano a dover pagare un prezzo altissimo. Superata tale esperienza i due decidono di entrare nell'esercito per cercare la pietra filosofale, l'unica cosa in grado di annullare la regola dello scambio equivalente e ridargli ciò che hanno perso.
Si parte col botto! Fullmetal Alchemist di Arakawa è indubbiamente uno dei manga meglio realizzati nel panorama nipponico. Personaggi ben curati, originali e "vivi" in grado di esser anche divertenti quando necessario. Inoltre un'ambientazione semplice ma funzionale con regole ben precise è lo sfondo per il dettaglio più importante di questo manga: la cura dei particolari. Tutto, ma davvero TUTTO è ben definito e spiegato con minuzia; il funzionamento dell'alchimia, la storia dei personaggi, "i poteri", la situazione politica; ogni cosa è chiara e delineata.
Il manga in sé merita anche solo per la storia: divertente, emozionante, ricca di colpi di scena e di mistero, ma l'insieme di quest'ultima e della maestria dell'autrice ne fanno davvero un'opera d'arte.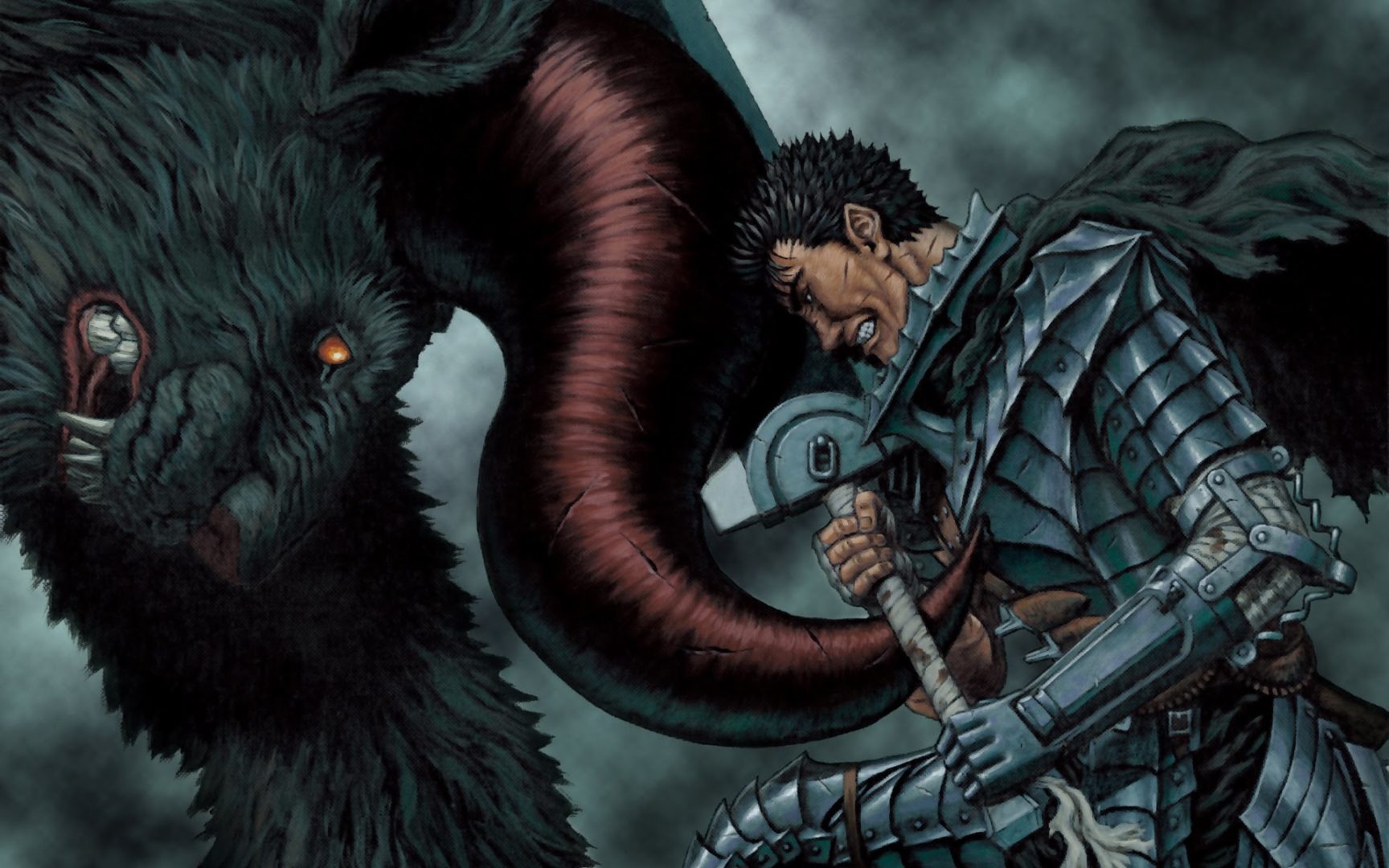 Berserk
La storia segue le vicende di Gatsu, un orfano allevato da un condottiero di ventura ed addestrato alla guerra sin dalla più tenera età. Diventato un mercenario estremamente abile si unisce alla squadra dei falchi dopo che il loro comandante, Grifis lo sconfigge a duello.
Uno dei capisaldi dei manga d'azione, Berserk è un dark fantasy ambientato in una società medievale dove a quanto pare lo sport preferito delle persone è trovar nuovi modi per uccidersi a vicenda, riuscendoci pure dannatamente bene!
Quest'opera ha portato qualcosa di nuovo, una realtà cruda e spietata ma al contempo estremamente attraente. Tavole curatissime, personaggi carismatici quasi all'eccesso e temi di fondo intensi e travolgenti sono solo alcuni dei motivi per cui il lavoro del maestro Kentaro si può reputar degno dell'Olimpo dei manga. Un fumetto che non piacerà a tutti, ma che letteralmente farà innamorare chi ne apprezza il genere. L'unica nota negativa è il ritmo dell'autore, detto chiaramente: Miura non ha voglia di lavorare per cui preparatevi a tempi assai lunghi.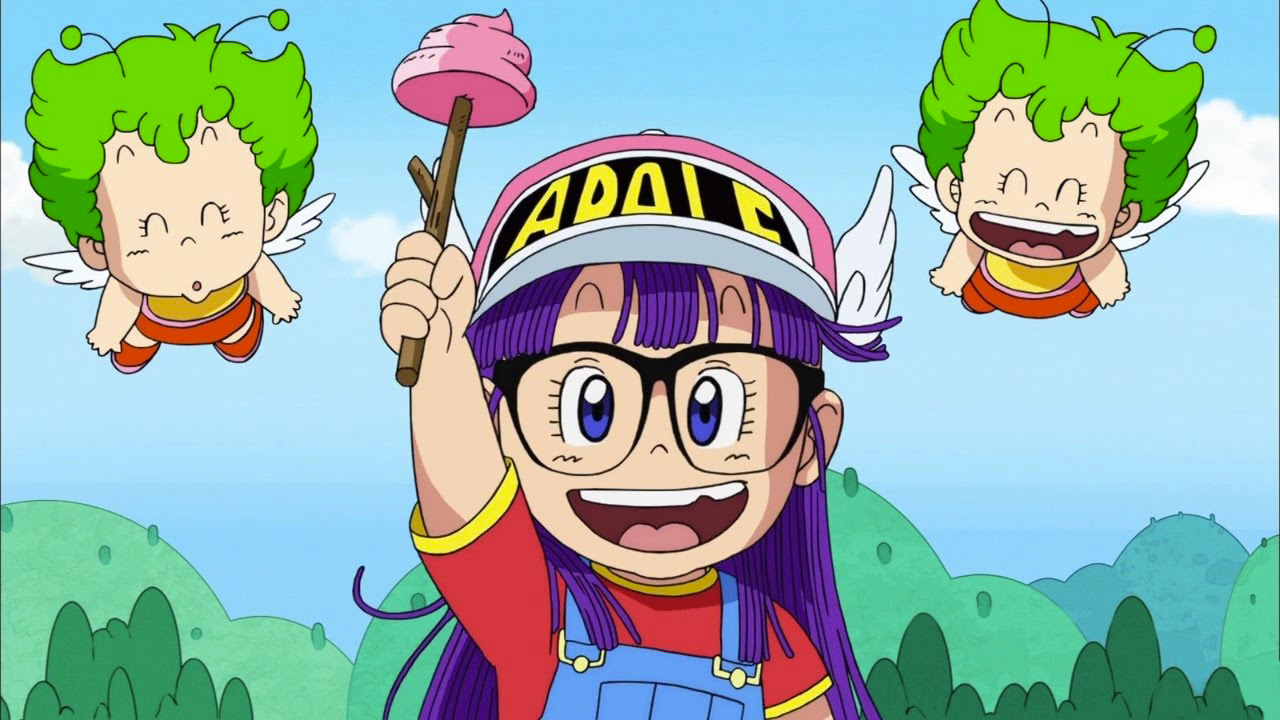 Manga da recuperare – Dr. Slump to Arare-chan
Senbee Norimaki è uno strambo scienziato ossessionato dalle donne che abita nel villaggio Pinguino. Fra le sue assurde invenzioni spicca indubbiamente Arale, un robot particolarmente vivace dalle sembianza umane e con una forza sovrumana. Non conoscendo il mondo, Arale è curiosa ed eccentrica, causando sempre enormi guai al suo inventore.
Forse il manga per eccellenza, Dr. Slump to Arare-chan è l'opera con cui Toriyama si è fatto conoscere nel mondo fumettistico, per poi riscuotere ancor più successo con Dragonball.
Serie umoristica, ricca di battute e di nonsense, Arale riesce sempre a strappare una risata con scenette comiche o tramite i personaggi più assurdi mai visti. Con uno stile semplice e pulito e senza mai esser ripetitivo, l'autore riesce a raccontare una storia non particolarmente complessa e ricca di situazioni al limite del surreale. Sembrano tutte mini saghe autoconclusive, ma si può vedere in profondità una linea che unisce ogni capitolo, anche solo per fare un riferimento o una citazione ad una battuta detta in precedenza.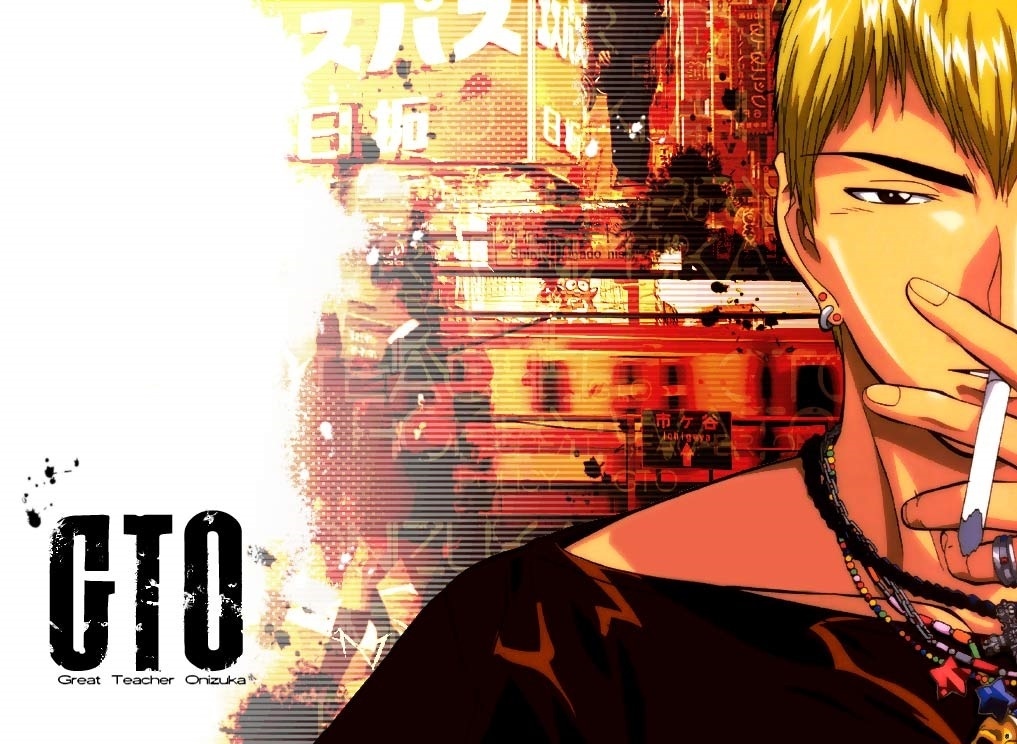 GTO – Great Teacher Onizuka
Eikichi Onizuka è un ex teppista che, deciso a cambiar vita, intraprende la carriera di insegnante. La vita di un tirocinante nella scuola però non è facile, le tentazioni sono molte, a partire dalle belle ragazze che la popolano. Tuttavia Eikichi cercherà in tutti i modi di ignorare questo fatto per diventar il miglior insegnante di tutto il Giappone.
GTO è un manga che fa della comicità la sua base e della profondità dei temi il suo punto di forza. Basata su un umorismo leggero ma estremamente efficace, quest'opera non è una semplice commediola, tutt'altro. Si tratta di una storia di vita, di una critica alla società, di un manifesto della realtà giovanile degli anni novanta e di un racconto di evoluzione interiore. Pur usando a volte battute e situazioni al limite del nonsense, il maestro Fujisawa inserisce nella sua opera una profondità ed una drammaticità non sempre facili da capire ed apprezzare.
Come ad esempio i ragazzi, che sembrano semplici teppistelli, ma che in realtà portano sulle spalle il peso di una situazione famigliare molto difficile. Insomma questo manga può esser letto semplicemente per farsi 2 risate ed esser reputato divertente, o esser letto per scoprire una realtà viva e pulsante ed esser reputato un Must.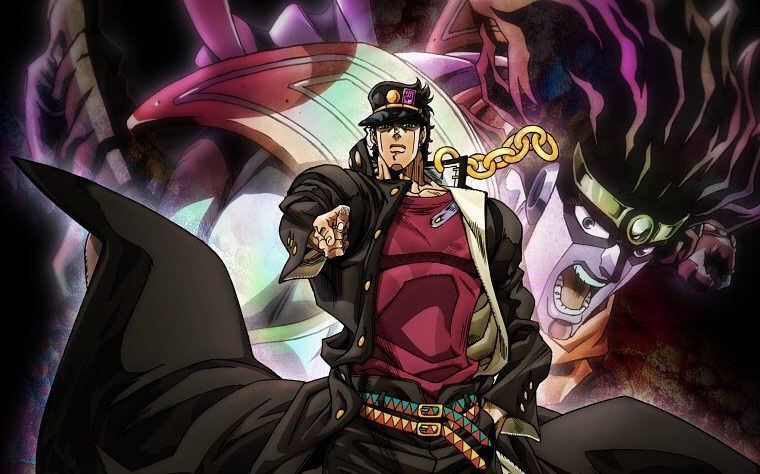 Manga da recuperare – Le Bizzarre Avventure di JoJo
Il manga in questione tratta le avventure dalla famiglia Joestar generazione dopo generazione, ad iniziare da Jonathan contro il suo rivale Dio Brando, seguito da Joseph che deve vedersela con Kars il creatore della "maschera di pietra" e poi da Jotaro che si dovrà scontrare di nuovo con un accanito Dio Brando. Gli anni passano, ma nipote dopo nipote la stirpe JoJo (se non si fosse capito JoJo deriva dal cognome Joestar e dal fatto che il nome di ogni membro della famiglia inizia per Jo) si ritrova a dover affrontare un male fuori dal comune per salvare l'umanità.
Opere di tale livello di epicità e tamarraggine se ne vedono poche. JoJo è un manga d'azione classico e senza tempo che merita questa nomination non tanto per la trama (sia chiaro, è comunque una storia divertente che si dirama egregiamente fra le varie saghe, ma non è a livello di altri manga qui presenti) quanto per le scene d'azione e le peculiarità. Un disegno volutamente "sporco" che si rifà al classico Ken il Guerriero, con uno stile pienamente anni '80, esagerato ma inimitabile, combattimenti assurdi e complessi, ma mai scontati o banali ed infine l'introduzione degli stand, dei poteri soprannaturali e diversi per ogni personaggio che valorizzeranno ancor di più gli scontri dalla terza serie in poi.
Queste sono le caratteristiche che contraddistinguono e rendono inconfondibile il lavoro di Araki. Ma l'autore non si ferma qui: citazioni a gruppi musicali e canzoni, situazioni prese quasi a piene mani dal cinema d'autore e la riverenza per la moda, mostrata nelle pose plastiche che i personaggi fanno in continuazione prese dalle posizioni delle modelle negli album fotografici. Jojo è un manga entrato nella storia come qualcosa di unico ed inimitabile.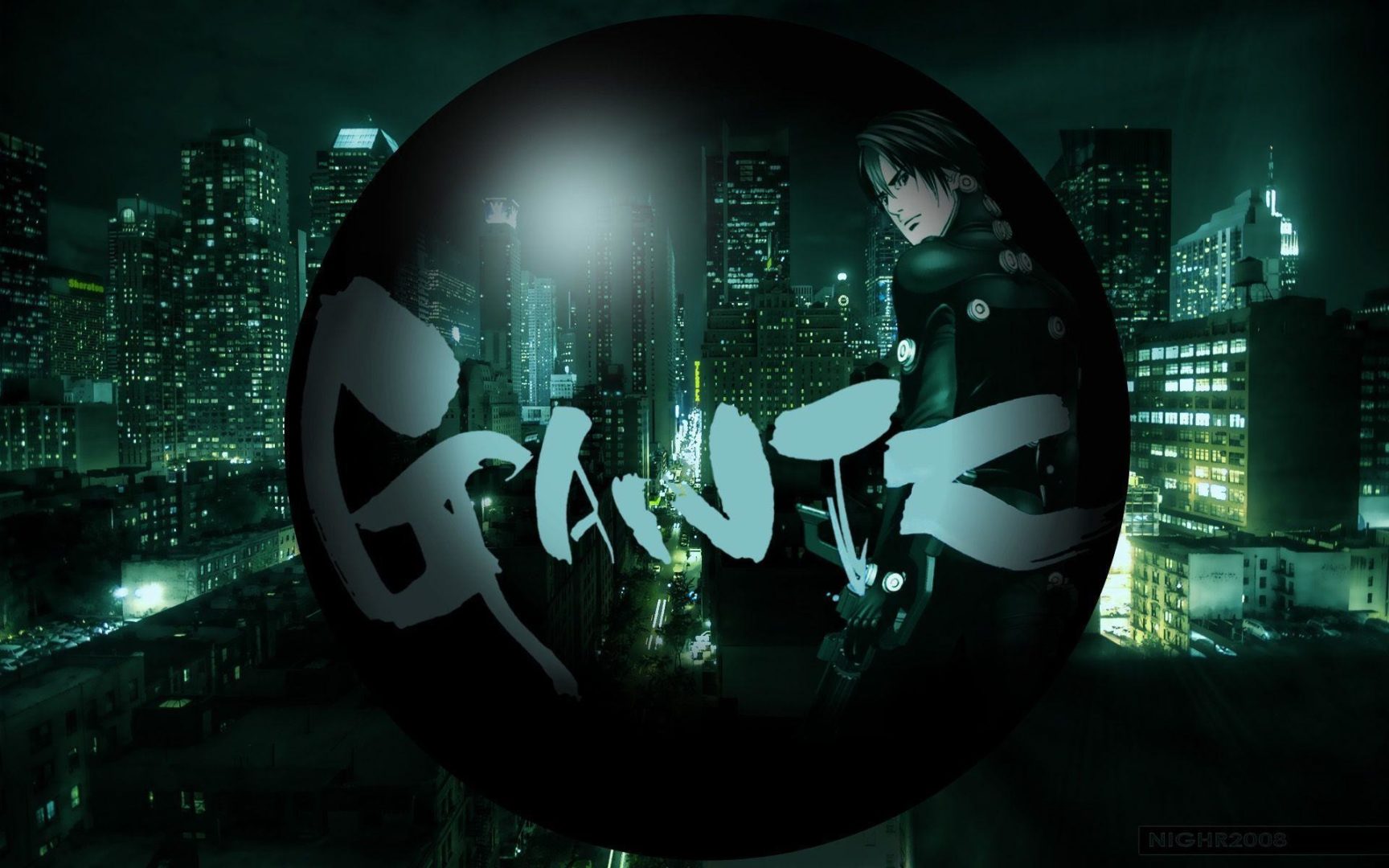 Gants
Dopo un incidente nel quale sarebbero dovuti morire, Kei ed il suo amico Katou si risvegliano nella stanza di un appartamento al centro di Tokyo insieme ad altre persone e ad un'enorme sfera nera. Nessuno di loro sa come o perché è arrivato lì, ma d'un tratto la sfera li teletrasporta tutti in città ordinandogli di dar la caccia ad uno strano essere alieno.
Un manga molto forte che, sin da subito, mette a nudo la reale natura umana in tutta la sua follia. Parliamo di un fumetto d'azione che però, grazie ad una trama ricca di mistero e colpi di scena, riesce a tenere il lettore incollato fino agli ultimi capitoli. Ogni mistero o domanda viene bene o male chiarita nel corso della storia, tuttavia gli indizi vengono letteralmente centellinati, facendo spesso sorgere nuove domande non appena un'altra trova una risposta. Il punto forte comunque è il fattore psicologico, coi protagonisti non sono eroi, tutt'altro. Sono spesso vittime dei loro difetti e delle proprie virtù.

Crudeltà, cinismo ed egoismo: ogni personaggio mostrerà spesso ciò che gli esseri umani nascondono nel profondo, una natura oscura e terribile e solo poche volte gentile e altruista.
Le scene cupe spadroneggiano, sia grazie ad un disegno molto carico sia per le ambientazioni che l'autore Hiroya Oku riesce a creare. Tuttavia il suo tratto ottimo, dettagliato e preciso permette di apprezzare a pieno questo tipo di realizzazione.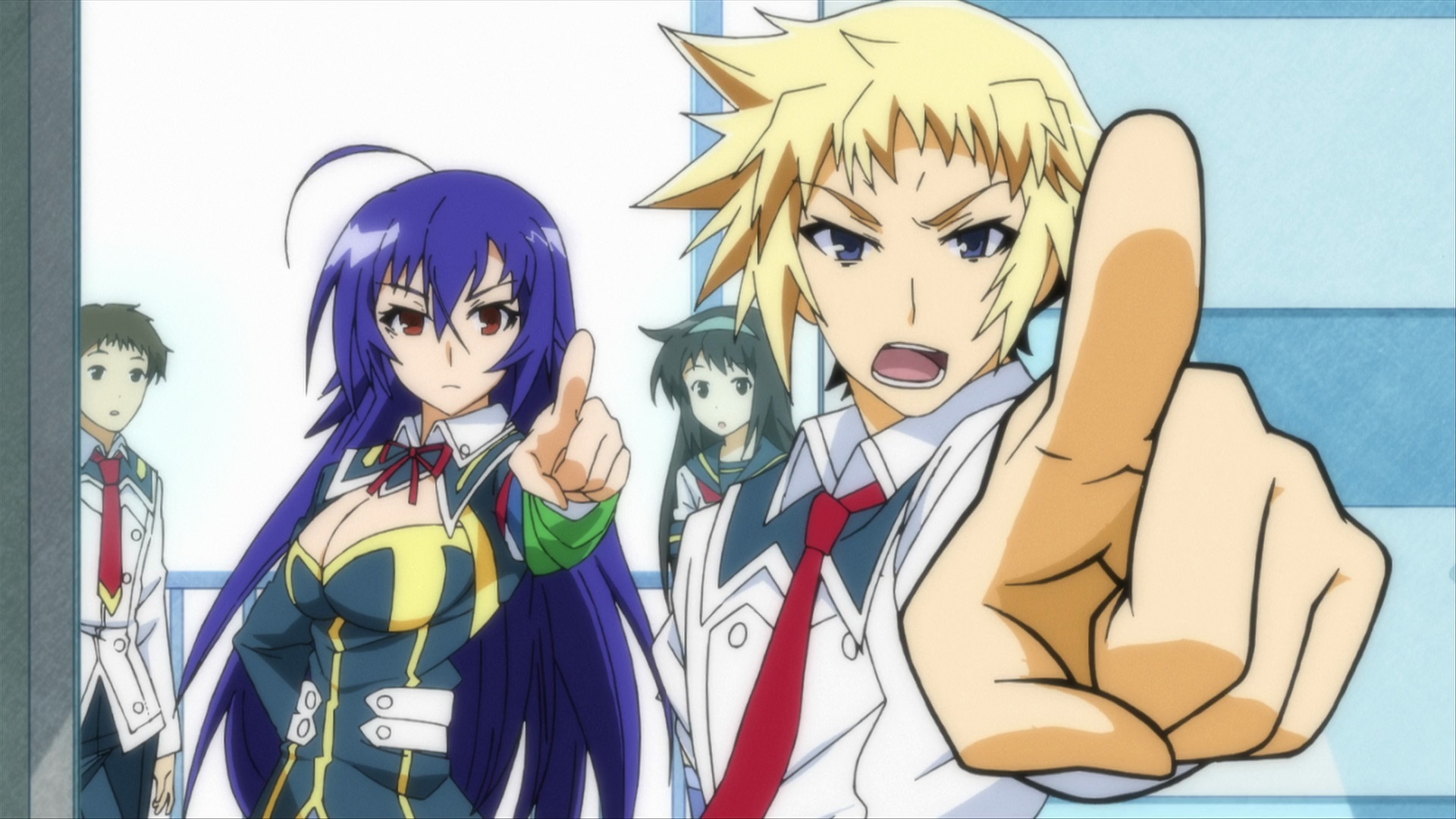 Manga da recuperare – Medaka Box
Kurokami Medaka, un'alunna del primo anno, è eletta presidente del consiglio studentesco. Come primo atto fa mettere una scatola per i suggerimenti, dove chiunque può inserire una richiesta che il consiglio si impegnerà a portare a termine. Ovviamente ciò causerà non pochi guai.

Cos'è Medaka Box? Beh, in realtà è più facile dire cosa non è. Medaka Box non è il classico shonen a cui siamo abituati, pur avendone tutti gli aspetti. Sceneggiato da Nisio Isin (autore della serie "monogatari"), questo manga si potrebbe definire come la parodia di una parodia. I personaggi sono assurdi, stereotipati, addirittura banali, tuttavia ne sono pienamente consapevoli ed arrivano a rompere la quarta parete commentando, criticando e prendendo in giro il loro essere tali.

Con un inizio degno dei più banali manga scolastici, quest'opera si trasforma però in poco tempo in qualcosa di indescrivibile al fine di parodiare il suo stesso genere. Abbiamo letteralmente a che fare con un manga di combattimenti che prende in giro i manga di combattimenti. Dai personaggi aventi numerose abilità, a quelli spettatori di un combattimento che sanno di ricoprire quel ruolo e di dover quindi commentare lo scontro, fino a quelli che cercano quasi di ribellarsi alla sceneggiatura che il genere fumettistico gli ha imposto. Insomma Medaka Box è un manga particolare non apprezzabile da tutti, data anche l'enorme quantità di spiegoni a volte inutile ed i continui riferimenti al genere shonen che un lettore non consumato faticherà a cogliere. Tuttavia regalerà grandi risate e divertimento a chi avrà la capacità e la pazienza di approcciarlo come si deve.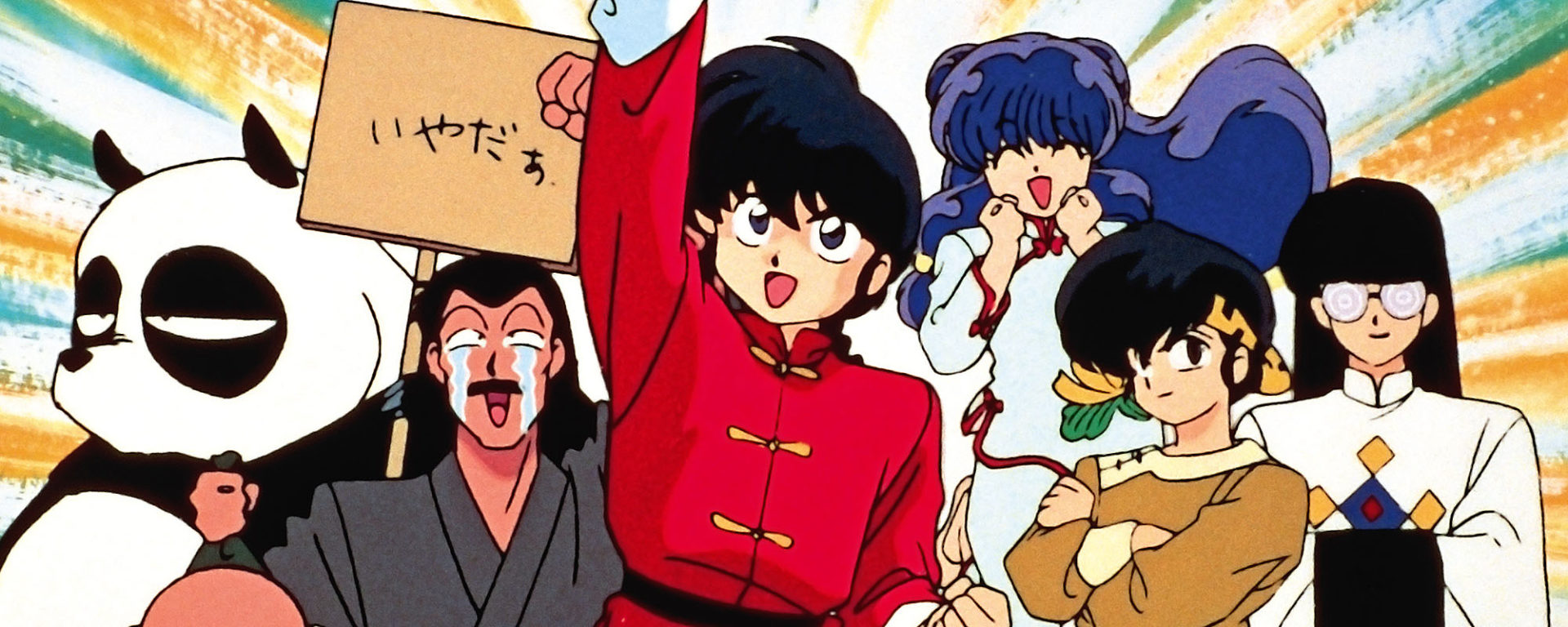 Ranma ½
Ranma e suo padre sono degli esperti di arti marziali che, dopo un viaggio in Cina per allenarsi, tornano in Giappone per mantenere una promessa fatta dal padre al suo migliore amico, ovvero che Ranma si sarebbe sposato con una delle sue 3 figlie. Tuttavia a casa Tendo (l'amico del padre) non si presentano un ragazzo e suo padre, bensì una ragazza con un panda. I 2 infatti durante il loro viaggio d'allenamento sono finiti in una fonte maledetta che li fa trasformare se vengono a contatto con l'acqua fredda. Ovviamente da qui in poi la vita per Ranma e la sua promessa sposa non sarà mai più la stessa.
Ranma ½ è una delle opere più famose di Rumiko Takahashi, la cosiddetta regina dei manga. Un fumetto che ha saputo conquistare il pubblico di ogni genere ed ogni età, grazie alla presenza di molteplici fattori che la rendono un'opera completa: arti marziali, storie d'amore, gag, trasformazioni assurde, personaggi ben caratterizzati ed ottimi disegni. Qualunque sia l'aspetto che si ricerca, la Takahashi l'ha saputo riportare egregiamente in questa serie così bizzarra ed appassionante.

Manga da recuperare – Ken il Guerriero
Alla fine del XX secolo il mondo è stato devastato dalla guerra atomica, Ken è l'erede della sacra scuola di arti marziali di Hokuto e vaga alla ricerca della sua amata Julia, rapita da Shin, erede della scuola Nanto e suo nemico. Nella sua ricerca il nostro eroe troverà nuovi compagni di viaggio e nuovi nemici da affrontare ognuno più forte dell'altro.

Parliamo di un classico che ha fatto la storia e non solo quella dei manga. Ken il Guerriero, Ken Shiro, Hokuto no Ken, comunque lo si chiami, quest'opera ha segnato più d'una generazione per la sua spettacolarità, ed il lavoro sopraffino compiuto da Hara e Buronson ha reso le vicende di Ken un caposaldo degli shonen d'azione. Tuttavia per quanto spettacolare questo manga non è solo botte, sangue e teste che esplodono, è anche emozione allo stato puro. E non intendiamo quelle emozioni finte e stereotipate che si trovano a volte in squallidi fumetti, ma parliamo di veri e propri sentimenti, spesso contrastanti che affiorano nei personaggi mostrandoli come persone autentiche. I protagonisti per esempio portano avanti un'ideologia positiva alla ricerca di una pace interiore ormai perduta, ma al contempo sanno odiare, arrabbiarsi e cercare vendetta per i propri cari.

Questo è un manga che sa emozionare e appassionare grazie ad una trama incredibile e un'espressività notevole.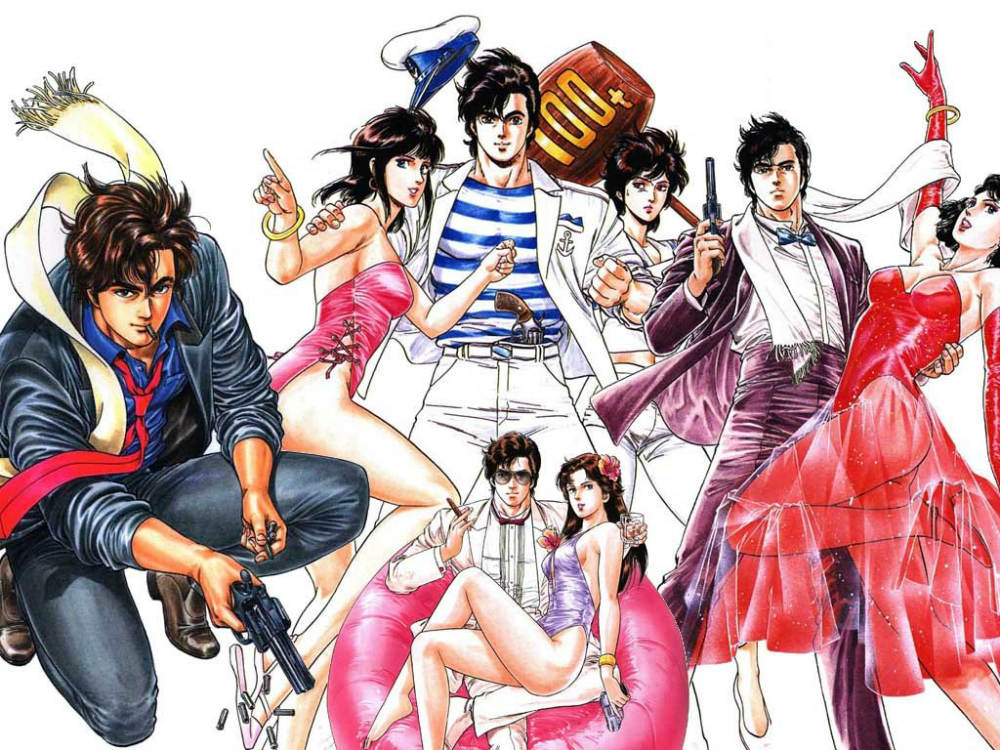 City Hunter
La storia narra le vicende di Ryo Saeba che gestisce un'agenzia investigativa insieme a Kaori Makimura, sua inseparabile ed irascibile partner. Ryo è eccezionale nel combattimento corpo a corpo e nell'uso delle armi da fuoco, ma ha il problema di esser ossessionato dalle donne, cosa che lo rende preda della furia di Kaori.
City Hunter (di Tsukasa Hōjō) è un manga facilmente definibile come completo. Forse non risalterà particolarmente per nessuno dei suoi aspetti, tuttavia ognuno di essi è curato e portato avanti alla perfezione.
Abbiamo il lato umoristico, derivante dalla natura un po' maniaca di Ryo e dal fatto che accetti solo lavori di belle ragazze, suscitando l'ira di Kaori. Il lato action, poiché parliamo comunque di un poliziesco, quindi scontri e inseguimenti sono all'ordine del giorno in una Tokyo degli anni '80. Poi c'è il lato drammatico, in quanto seppur condito da gag, il manga tratta spesso di assassini, droga e Yakuza, per cui va a toccare temi a volte pesanti. Ci sono indubbiamente manga che sanno far rendere in maniera migliore le sfumature di genere raccolte nell'opera di Hojo, per ognuno dei singoli aspetti, ma nessuno è riuscito a mescolarli insieme e a svilupparli così egregiamente come possiamo notare fra le pagine di City Hunter.